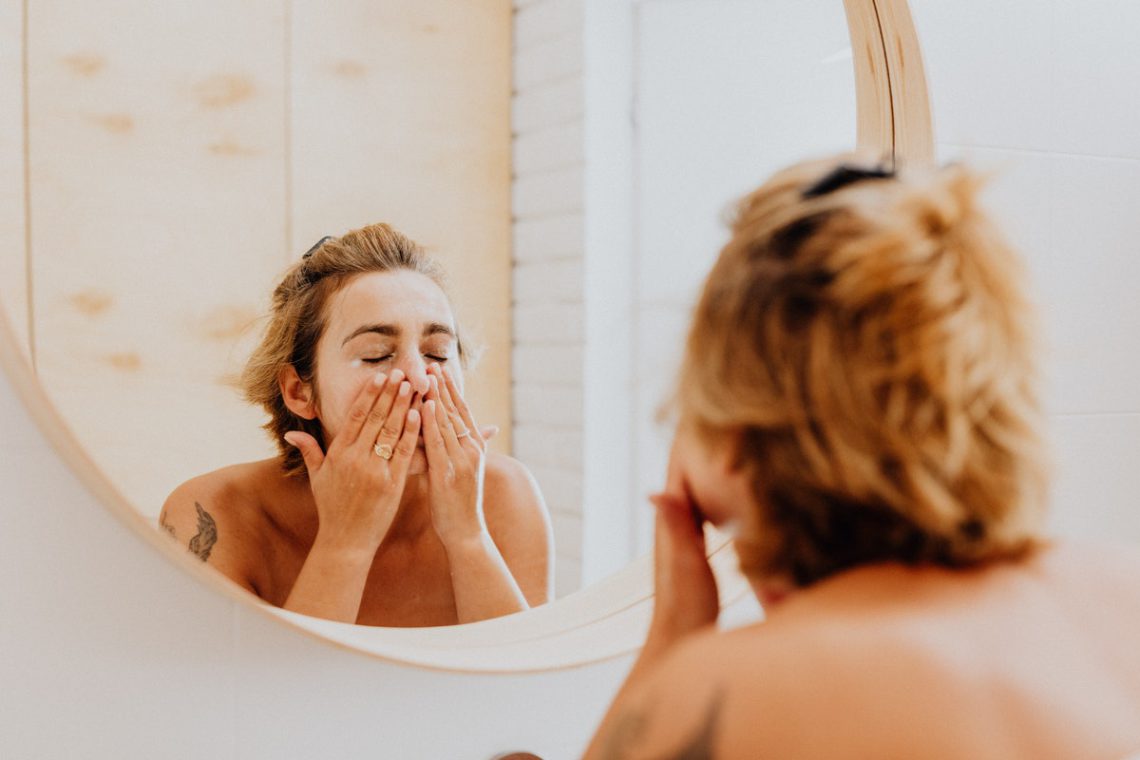 Facial Oil Cleansing, an oil cleansing technique, describes cleaning the skin by applying various types and combinations of plant-based, natural oils on your face, massaging the oils into your skin, and then wiping it away using a clean, warm washcloth. Facial oil cleansing will cleanse your skin, providing a special nourishing effect depending on the oils that you are using. This method does not strip your skin of natural protective oils as soap, certain detergents, or even just hot water may.
Oil cleansing, however, may help to balance the skin and seal it in moisture. Unfortunately, some products/treatments can seriously dry out (or even break down) skin and counterbalance the balancing effects of oil cleansing. In addition, most ingredients found in oils can be highly irritating and damaging to the skin.
If your skin's barrier function is compromised, perfumes and essential oils may increase irritation. In addition, if you use certain oils excessively, without a complete understanding of their properties, you may disrupt the skin's barrier function, leading to inflammation and breakouts. When it comes to aromatic essential oils or aromatherapy, this kind of irritation happens too, as these oils are genuinely concentrated and may trigger chemical burning of your skin.
When it comes to skin, some experts claim that at low concentrations, some essential oils offer antibacterial benefits. Still, many feel that, aside from giving products pleasant fragrances, they are doing more harm than good. First, while essential oils can smell like manna from heaven, it is said that particular cans of super concentrated liquid can trigger irritation and redness, especially on sensitive skin. Two, a company's cleansing products might contain essential oils not incredibly beneficial for the skin.
Natural does not always equal better, and although some oils may smell amazing, a strong scent might be a sign your skin will not love it. The irony is that many natural and herbal products to soothe your skin or lessen pimples are also made with essential oils, such as lavender and lemon, which dramatically exacerbate your skin problems. While cleansing oils are not going to be sitting on your face too long, it does not hurt that most are packed with moisturizing ingredients such as jojoba seed oil, apricot kernel oil, and Centella Asiatica extract, all of which work to actively nourish skin, as well as giving it a thorough cleanse.
Chamomile tea and other gentle, simple ingredients make the following recipe ideal for sensitive skin, but this DIY facewash can be tailored to meet your skin's specific needs — I will show you how in a moment. This DIY face wash recipe does not include harsh ingredients, which is why it is ideal for all skin types; it will not dry out your skin and will not leave you feeling dehydrated. This DIY Clear Skin Face Wash recipe may work wonders on your skin, especially if your skin is oily and acne-prone.
This coconut oil-infused vegan cleanser has the power to clean and soften skin, all without clogging pores or stripping too much of its natural oils. Oil cleansing can be done without healing essential oils but is most beneficial when adding appropriate oils, depending on your skin type and concerns. For some people, oil cleansing may trigger allergic reactions, irritation, or clogged pores, so it is always best to perform a patch test before applying oil cleanser to your face. If your skin feels tight while cleansing, cut back on how much astringent oils are included in the formula.
Depending on your skin type, you may want to increase astringent oil up to a ratio of one part astringent oil to three parts essential oils. If you tend to get dry skin, a one-part toning oil-three-parts-base-oil mixture may help to rebalance the complexion. If you have normal to slightly oily skin, using just the base oil may work well for you. It sounds strange to cleanse your face with oils, especially if you have oily skin.
You could even wash it off with hot water rather than using a cloth if you would like to keep a little oil on your skin. Some people, especially those following the K-Beauty skincare routine, may want to follow up their oil cleansing steps with a gentle, water-based face wash to eliminate any remaining oil. Using oils rather than conventional soaps or detergents for cleansing also helps to protect your skin's natural lipid layers and the good bacteria that live in them.
When natural oils from your skin are removed, your body's response is to make up for it by producing more oils, just as shampoo does for our hair. However, if you are dry, that is because all of your oils were stripped out, and your body is not compensating by replacing them (this was the case for me).
It might sound counterintuitive for oils to clean up your skin; however, oils get inside pores and stick to dirt, impurities, and excess sebum, which dissolve sebum deposits blocking pores. Using Nutrients Organic Oils for your facial cleanser helps to break down dirt and gunk trapped within the natural sebum of your skin. Unfortunately, similar to the fragrances we apply daily, the makeup in our oils may contain ingredients that worsen our skin.
You can skip vitamin E oil in this DIY face wash recipe if you use rosehip seed oil instead, as it is naturally high in Vitamin E, Vitamin A, Vitamin C, and Essential Fatty Acids (which can make your skin feel healthier and plumper). The best part is that you can adjust the essential oils in this DIY Face Wash recipe based on your skin type — add in ylang-ylang, helichrysum, patchouli, rose, geranium, etc.